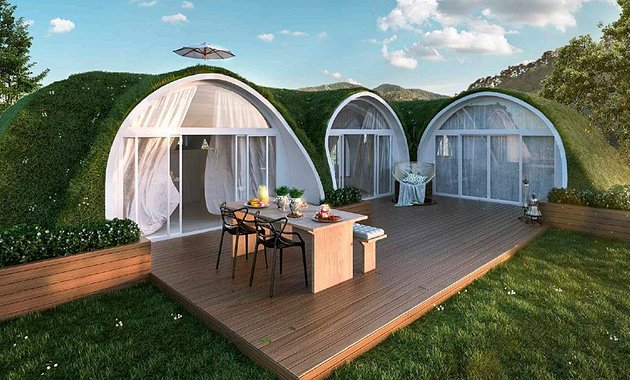 Green Home

Mortgage Insurance Refund Program
15 to 25%
Insurance Premium Refund
CMHC/Genworth Green Home offers a partial refund on the cost of mortgage loan insurance for first time buyers. Buy, build or renovate for energy efficiency and you ma

y be eligible for a

refund of up to 25% of your premium.
If you purchase an existing home and make energy-efficient improvements you may be eligible for a CMHC/Genworth Green Home premium refund.
Before and after you make the improvements, have your home assessed by a Natural Resources Canada (NRCan) qualified energy advisor.
1. Have an OHIA energy advisor complete a pre-energy assessment
A Registered Energy Advisor is an independent third party who will advise you on upgrades and help you make sure you meet the qualifications for the program.
The energy advisor will conduct a basement-to-attic assessment of your home's current energy use and generate a customized report to explain which upgrades can improve your home's energy efficiency. The pre-energy assessment takes about 1.5 hours.
2. Complete the energy conservation upgrades as planned
We recommend you get at least three quotes before selecting a reputable contractor for renovations. Have a Technical Standards & Safety Authority (TSSA) registered contractor perform any equipment installations.
3. Contact your OHIA's Registered Energy Advisor to complete your post-energy assessment
Your second assessment will take about one hour and must be completed within 24 month of the closing date of your mortgage. This assessment will show you exactly how much difference your energy efficiency upgrades made. Your advisor will deliver you the pre and post retrofit reports and labels.
Download, fill and submit the CMHC application form, Genworth application form. Your application will be processed within 4-8 weeks and the partial refund cheque will be mailed to your address.
EnerGuide rating Gigajoules scale

Evaluation

If pre-retrofit rating is ≥ 200

If pre-retrofit rating is < 200

15% Insurance Premium Refund

Minimum decrease of 45 GJ/year, with resulting GJ/year not to exceed 250

Minimum decrease of 20 GJ/year

25% Insurance Premium Refund

Minimum decrease of 90 GJ/year, with resulting GJ/year not to exceed 250

Minimum decrease of 45 GJ/year
Contact us today for more information and potential benefits
Call us today:
647.872.6575